Film screening and discussion: Roxanne Varzi - Plastic Flowers Never Die
---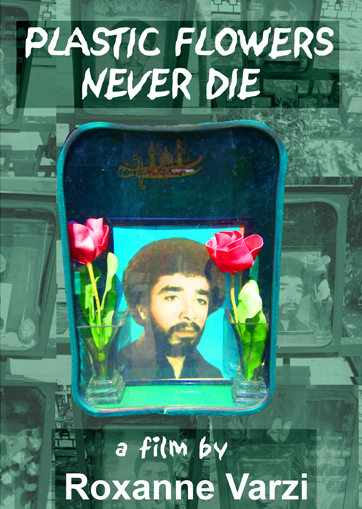 "Plastic Flowers Never Die" by Roxanne Varzi is an experimental documentary film essay about the culture of martyrdom and mourning surrounding the Iran-Iraq war (1980-1989). The war with Iraq was one of the longest and bloodiest in the history of the past century, and is rarely addressed in books or films outside of the Iranian government paradigm. It was the largest mobilization of the Iranian population, achieved primarily by producing and promoting a culture of martyrdom based on religious themes found in Shii Islam. Martyrdom became state policy. Khomeini made it clear the war was a spiritual one that the people, and not a professional army, would fight. Over 800,000 people died. "Plastic Flowers Never Die" explores ways in which the culture of martyrdom has affected every day life in Tehran. The film not only addresses the impact of the war for Iranians living in Iran, but the impossibility of coming to terms with the war for the Iranians who are abroad.
Anthropologist, writer and filmmaker Roxanne Varzi spent twelve years researching and writing about post-Revolution public culture in Iran. As an Iranian-American who was born in Iran and left shortly after the Revolution, she found that her initial concerns about language, culture and beliefs were not what separated her from her Iranian family. What made her different was the fact that she had missed the war with Iraq. The film is her meditation and mourning of a war that she may have missed, but found omnipresent in its aftermath all over Iran.
During the screening evening Roxanne Varzi is also showing two paintings by Kasra Paydavousi: "Davood and I" (2008). The paintings show the artist, who lived in Iran until 1983, and a classmate, Davood Chizari, who died at the front of the Iran-Iraq war the same year. Kasra Paydavousi discovered the fate of the classmate 22 years later, while visiting the cemetery of the village Davood was from and bumping into his picture on a grave. The painting of Davood is from that foto, while the selfportrait shows the artist today, 25 years after they saw each other.

Roxanne Varzi is an assistant professor of anthropology at the University of California Irvine, currently taking part to the 'Europe in the Middle East - the Middle East in Europe' program at the Wissenschaftskolleg/Institute for Advanced Study, Berlin. She is the author of "Warring Souls, Media, Martyrdom and Youth in post-Revolution Iran", Duke University Press, 2006. She has published widely on Iranian popular culture, the culture of the Iran-Iraq war and Iranian cinema.

Title: "Plastic Flowers Never Die"
Duration: Approximately 35 minutes
Language: English and Persian with English subtitles
Format: Color Video
Date: 2008
Director, Producer, Writer: Roxanne Varzi

---