Lorenza Lucchi Basili – Ottantadue Movimenti
---

*** German version below ***
Opening Friday, October 31, 2008, 7 p.m.
Duration November 1 – December 13, 2008

With her first solo exhibition in Berlin, Ottantadue Movimenti (English: 82 Movements), the Italian artist Lorenza Lucchi Basili (lives and works in Padua) allows us insight into her versatile photographic oeuvre, in which contemporary architecture plays a central role.
The exhibition offers a journey in time through Lucchi Basili's artistic work. For Ottantadue Movimenti she produced small-scale prints of the 82 photographic series she has created to date. Although the images often seem abstract, they are real and un-manipulated. They show us fragments or sections of buildings from various angles, without any possibility of our identifying the architecture, its history or its location.
Lucchi Basili's methods are driven by her search for the right perspective and framing. The artist herself has admitted that she only uses her camera to hold on to moments of reality. It was her encounters with projective geometry that led Lucchi Basili – who is a trained architect – to photography and to her interest in architectural structures and geometries that shape our urban life. "My photos originate from a conversation with a specific architecture," explains Lucchi Basili. "What I am interested in is the lapse that sometimes occurs during the conversation; that is, the moment when the architecture reveals something of itself that was not intentionally planned. It is then that it says something essential about its true nature – its deep, unarticulated and often removed and denied symbolic meaning".
The photos chosen for uqbar from the 82 series have been arranged in the space by the artist into a tight, mosaic-like installation. Lucchi Basili thus brings her building fragments into provisional relationships with one another, which reveal a potential spectrum of perspectives – especially since the display changes throughout the course of the exhibition. Visitors can purchase and take home the small-scale photographs at a symbolic price, which reconfigures the exhibition and the image correlations again and again.
Ottantadue Movimenti is the third and last of a series of exhibitions on spatial concepts and contemporary architecture taking place at uqbar project space in 2008 (February-March: Alexander Komarov; May-June 2008: Romana Schmalisch). The exhibition with Lorenza Lucchi Basili has been realized in cooperation with the Italian Cultural Institute in Berlin as part of the Third European Month of Photography Berlin 2008, supported by Regione Veneto, Oredaria Arti Contemporanee, Rome, and Fusina srl, Italy.
Exhibition view

Lorenza Lucchi Basili lives and works in Padua, Italy. Among her recent exhibitions are group shows at PAN, Naples; Museo Carlo Bilotti, Rome; Exit Art, New York; Luiss University, Rome; Certosa di Padula, Padula, Naples; apexart, New York; and a solo show at Spinnerei archiv massiv, Leipzig.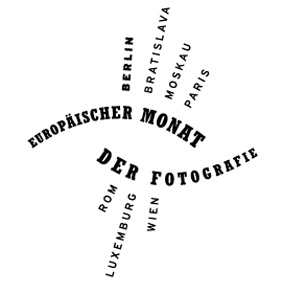 Eröffnung Freitag, 31. Oktober 2008, 19 h
Laufzeit 1. November – 13. Dezember 2008

Mit ihrer ersten Berliner Einzelausstellung Ottantadue Movimenti (dt.: "Zweiundachtzig Bewegungen") gibt die italienische Künstlerin Lorenza Lucchi Basili (lebt und arbeitet in Padua) einen Einblick in ihr vielfältiges fotografisches Werk, in dessen Zentrum vor allem die zeitgenössische Architektur steht.
Die Ausstellung bietet eine Zeitreise in das künstlerische Schaffen der Künstlerin, die für Ottantadue Movimenti kleinformatige Abzüge aus ihren zweiundachtzig bisherigen Fotoserien produziert hat. Die Aufnahmen muten oftmals abstrakt an, sind jedoch real und unmanipuliert: zu sehen sind Fragmente und Ausschnitte von Gebäuden aus den verschiedensten Perspektiven, ohne dass die Architektur, ihre Geschichte oder Verortung wiedererkennbar sind. Die Suche nach dem richtigen Blickwinkel und Ausschnitt bestimmt Lucchi Basilis Arbeitsweise. Die Künstlerin sagt von sich selbst, dass sie ihren Fotoapparat nur nutzt um Augenblicke der Realität festzuhalten. Die Auseinandersetzung mit projektiver Geometrie führte Lucchi Basili, von ihrer Ausbildung her Architektin, zur Fotografie und zu ihrem Interesse für Strukturen und Geometrien in der Architektur, die unser städtisches Leben formt. "Meine Fotografien beruhen auf dem Dialog mit einer spezifischen Art von Architektur", erklärt die Künstlerin. "Mich interessiert der Lapsus, der in diesem Zwiegespräch auftreten kann, das heisst, der Moment, in dem die Architektur etwas von sich selbst enthüllt, das nicht geplant war. Dieser Augenblick sagt etwas grundlegendes über ihren Charakter aus, ihre verborgene, unausgesprochene, oft unterschlagene und verleugnete symbolische Bedeutung."
Die für uqbar aus den zweiundachtzig Serien ausgewählten Aufnahmen ordnet die Künstlerin im Ausstellungsraum zu einer dichten mosaikartigen Installation an. Auf diese Weise treten die Gebäudefragmente in eine vorübergehende Beziehung zueinander und stellen ein mögliches Spektrum von Blickwinkeln vor, insbesondere weil sich das Display während der Dauer der Ausstellung verändert. Die Besucher und Besucherinnen können die kleinformatigen Fotografien zu einem symbolischen Preis erwerben und mitnehmen, wodurch sie die Ausstellung und die Bildkorrespondenzen permanent neu konfigurieren.
Ottantadue Movimenti ist uqbars dritte und vorerst letzte Ausstellung der Reihe zu Raumkonzepten und zeitgenössischer Architektur (Februar-März 2008: Alexander Komarov; Mai-Juni 2008: Romana Schmalisch). Die Ausstellung von Lorenza Lucchi Basili ist eine Kooperation mit dem Italienischen Kulturinstitut Berlin im Rahmen des 3. Europäischen Monats der Fotografie Berlin 2008, unterstützt durch die Region Venetien, Oredaria Arti Contemporanee, Rom, und Fusina srl, Italien.
Ausstellungsansicht

Lorenza Lucchi Basili lebt und arbeitet in Padua, Italien. Ausgewählte Ausstellungen: PAN, Naples; Museo Carlo Bilotti, Rome; Exit Art, New York; Luiss University, Rome; Certosa di Padula, Padula, Naples; apexart, New York; Spinnerei archiv massiv, Leipzig.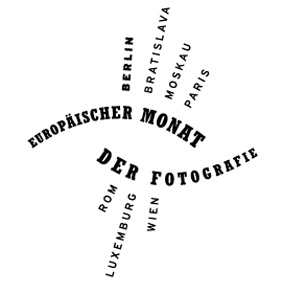 Exhibition view | Ausstellungsansicht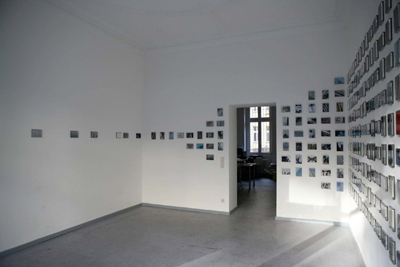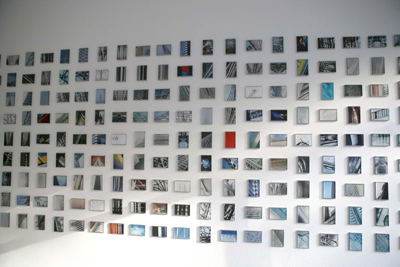 ---