Presentation: Intothepill
---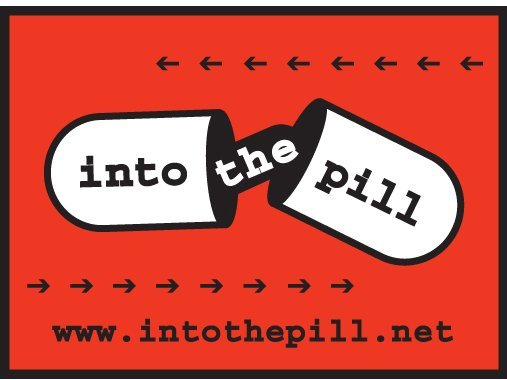 Saturday March 20, 2010, 8 p.m.

On Saturday, March 20, 2010 at 8 p.m. the artists Yiannis Isidorou, Lina Theodorou (Athens) and Vassiliea Stylianidou (Berlin) will present the platform intothepill, their activities and projects as much as the e-issues they published. With reference to the latest e-issue Sharing the Potlatch, that focuses on the role and on the reality of project spaces and artists' groups and collectives in Berlin, the artists will report about the situation in Greece.
The presentation will take place at uqbar and will be held in English.

Intothepill was founded in 2006 with the aim to develop a common ground of exchange and collaboration, and to create networks and to foster research and experimentation among artists involved with new media. The core of the research team of intothepill is made up of Yiannis Isidorou, Lina Theodorou, Yiannis Grigoriadis, and Katerina Iliopoulou.
Intothepill periodically publishes e-issues (intothepill.net), presenting works by Greek and international artists. It has participated in festivals, and exhibitions in galleries, museums and independent spaces.

From February 27 to April 10, 2010 intothepill shows a selection of Greek contemporary video art at uqbar with contributions by Marina Gioti, Yiannis Isidorou, Lina Theodorou, Tassos Langis, George Drivas, Yiannis Grigoriadis, Stefanos Tsivopoulos, Vassiliea Stylianidou, Yorgos Sapoutzis, Ioanna Myrka, Katerina Kana, Nina Kotamanidou, Panagiota Tzamourani, Mary Zygouri, Sifis Lykakis/Stelios Karamanolis, and Nikolaos Tzaferidis (Vinsky).

For further information on intothepill see: www.intothepill.net
On the same evening, parallel to the presentation, Kronenboden presents The Aria of the Day the project in the frame of the poetry fesival Printemps des Poètes at Schwedenstr. 17.
Samstag, 20. März 2010, 20 Uhr

Am 20. März 2010 um 20 Uhr stellen die Künstler Yiannis Isidorou, Lina Theodorou (Athen) und Vassiliea Stylianidou (Berlin) die Künstler-Plattform intothepill, ihre Aktivitäten und Projekte sowie das von ihnen publizierte Online-Magazin vor. Bezug nehmend auf die aktuelle Ausgabe Sharing the Potlatch, die sich mit der Rolle und der Realität von Projekträumen und Künstlergruppen in Berlin auseinander setzt, berichten die Künstler über die Situation in Griechenland.
Die Präsentation findet in den Räumen von uqbar statt, die Vortragssprache wird englisch sein.

Intothepill wurde 2006 mit dem Ziel gegründet, für Künstler, die mit Neuen Medien arbeiten eine gemeinsame Basis des Austauschs und der Zusammenarbeit und ein Netzwerk zu schaffen, sowie das Experimentieren mit neuen Medien zu fördern. Die Kerngruppe des intothepill Forschungsteams sind Yiannis Isidorou, Lina Theodorou, Yiannis Grigoriadis und Katerina Iliopoulou.
Intothepill veröffentlicht in regelmäßigen Abständen ein Online-Magazin (intothepill.net), das Arbeiten von griechischen und internationalen Künstlern vorstellt, und nimmt an Festivals, Ausstellungen in Galerien, Museen und Projekträumen teil.

Vom 27. Februar bis 10 April 2010 zeigt intothepill in den Räumen von uqbar eine Auswahl zeitgenössischer griechischer Videokunst mit Beiträgen von Marina Gioti, Yiannis Isidorou, Lina Theodorou, Tassos Langis, George Drivas, Yiannis Grigoriadis, Stefanos Tsivopoulos, Vassiliea Stylianidou, Yorgos Sapoutzis, Ioanna Myrka, Katerina Kana, Nina Kotamanidou, Panagiota Tzamourani, Mary Zygouri, Sifis Lykakis/Stelios Karamanolis und Nikolaos Tzaferidis (Vinsky).

Weitere Informationen zu intothepill: www.intothepill.net
Parallel zur Präsentation präsentiert Kronenboden in der Schwedenstr. 17 das Projekt Die Arie des Tages im Rahmen des Poesiefestivals
Printemps des Poètes.
---