Video- and Film Screening: Sehnsucht
---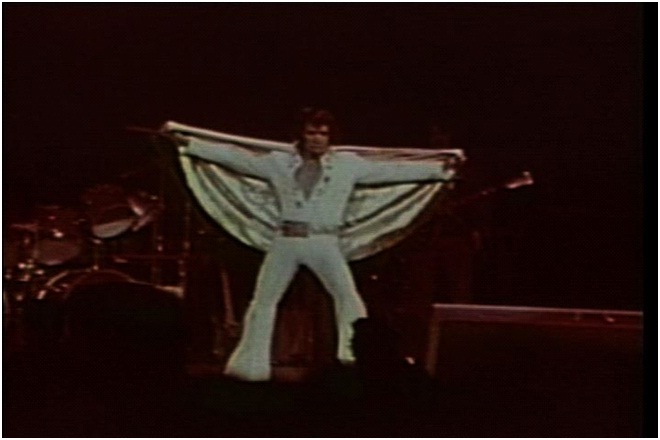 uqbar project space is pleased to present Sehnsucht, a project curated by Elda Oreto featuring a video screening with works by thirteen artists, a 16mm film installation, artists' talks and a film screening. The project is inspired by the German word "Sehnsucht", that means a sort of regret or desire, and finds no direct translation in other languages. "Sehnsucht" describes a deep emotional condition: the longing for something past, a place or a person that no longer exist or perhaps never existed in reality. The word is composed by two terms: "Sehn", that means desire and "Sucht", that means addiction.
The video and film works selected for Sehnsucht relate to the possibility to elude reality, to build a complementary world for oneself, a sort of parallel universe. Video and film, as media that translate a psychological content, desire and dreams, are kind of magic mirrors that distort reality, tools to discover the course of interior time. The projected image is halfway between the real object and the desiring subject. The video and film works featured in Sehnsucht translate the constant tension between desire and addiction.

Curated by Elda Oreto

Program

Thursday, December 2, 2010
6 p.m.: Video Screening
- Pennacchio Argentato, Modern relics, 2008, 3'
- Giulia Piscitelli, Plessimetro, 2009, 18' DVD
- Vanja Mervic, X,Y,Z, 2007, 3'
- Moira Ricci, My love I love you, 2001, 1'30''
- Ciro Vitale, Ecco l'Aprile/Evoluzioni, 2006-07, 15'
- Marko Lulic, Jasenovac, 2010, 9'06'' (Courtesy Gabriele Senn Gallery, Vienna)
- Jonas Mekas, Mozart & Elvis, 2006, 4'
- Ilja Karilampi, Dj Säkerhetskontroll, 2010, 10'12''
- Francesco Jodice, Natura. Il caso Montemaggiore, 2006, 23'
- Bianco-Valente, Sulla Pelle, 2010, 4'18'' (Courtesy VM21 artecontemporanea, Roma)
-Warren Neidich, In the mind's I, 35'
- Nicolas Cilins, Self-Portrait with Granny,2009, 4'
8 p.m.: Artist talk with Warren Neidich: Creating Memory Sculptures in the Minds Eye: Resisting Neo- Liberal Cognitive Capitalism
10 p.m.: Drinks and music at Smaragd bar (Prinzenallee 80, U8 Pankstrasse)
Friday, December 3, 2010
2 p.m.: Jordan Wolfson, A Forest Above in Reverse, 2006, 16mm film (Courtesy Johann König, Berlin), and video screening on demand (until 20:30)
8.30 p.m.: Film screening: Luchino Visconti, Senso, 1954 (tbc)

Please note that the program is subject to change.

Elda Oreto is an art historian and art critic. She writes on contemporary art for the Italian newspaper La Repubblica, for the magazine Flash Art, and runs the art criticism blog: artspleen.blogspot.com. Elda Oreto graduated with a degree in Philosophy and completed her Post-Graduate Studies in History of Art at University Federico II, Naples.
Video stills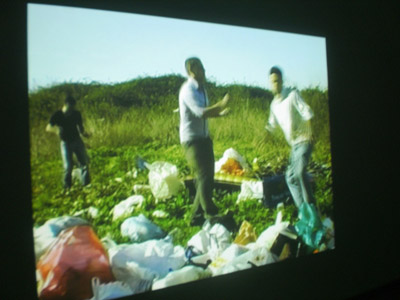 Pennacchio Argentato, Modern relics, 2008
Jonas Mekas, Mozart & Elvis, 2006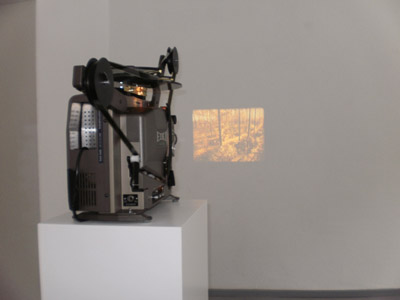 Installation view, Jordan Wolfson, A Forest Above in Reverse,
2006, 16mm film (Courtesy Johann König, Berlin)
---