Workshop and exhibition series: Bufferzone
---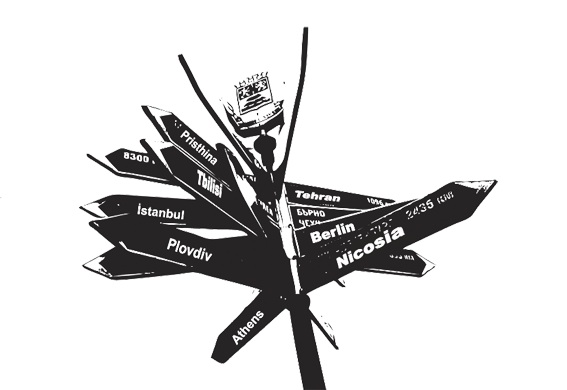 Workshops in Istanbul March 15 – 28, 2013

Workshops in Nicosia April 16 – 30, 2013

Presentation at Polistar, Istanbul, May 24 –June 8, 2013

Exhibition opening, Depot, Istanbul, October, 2013

Exhibition, uqbar and apartment projesi, Berlin, January 2014

Participating artists
Hasan Aksaygın, Özgür Demirci, Didem Erk, Gabriele Garavaglia, Anna Heidenhein, Naomi Henning, Eleni Mouzourou, Erhan Öze, Pick Nick (Panayiotis Michael, Maria Petrides, Alkis Hadjiandreou), Sümer Sayın and Birgit Auf der Lauer & Caspar Pauli
The first part of the workshop series, organized in collaboration with Apartment Project (Istanbul), uqbar (Berlin) and EMAA (European – Mediterranean Arts Association, Nicosia) starts off in Istanbul in March 15 with the participation of twelve artists and collectives invited from Berlin, Istanbul and Nicosia.
The workshops will be realized between March 15-28, in the studios of Salt Galata. The program will follow an outline with talks and discussions by participant artists and including meetings, talks and screenings by Nora Seni, Orhan Esen, Sabine Kupher Busch, Thomas Busch and Mesut Tufan, on polarization of urban geography, divided cities, the division on the perception of urban public life to broaden the aspects of bufferzones.

Sketching the bufferzone is a first presentation of the workshops outcomes presented to the audience at the project space Polistar in Istanbul.
More comprehensive shows with the artists works will follow in autumn in Istanbul and in winter in Berlin at uqbar and apartment projesi berlin.

for more information see: www.buffer-zone.org

Bufferzone project is realized with the support of Anna Lindh Foundation.



---